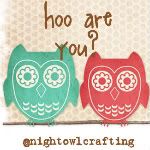 Here are this week's questions!
1. Name 5 things you are grateful for!
I am grateful for: My Amazing Husband & Our son that we are currently expecting. I am grateful for all my friends as well as my family :). I am grateful for us having a steady income with the Army. I am grateful for My Savior, Jesus! I am grateful for the person I am now and I am becoming.
2. What is you favorite dish at Thanksgiving dinner?
My families yam casserole (it is not the one with marshmallows either, as well as, Chicken & Dumplings.
3. Do you have any family traditions for Thanksgiving?
Watching the Macy's Thanksgiving parade.
4. Are you staying home or traveling for Thanksgiving?
We are staying home. We wish we could travel to see family.. but with me being 30 weeks pregnant I can not go that far. But it is okay we have plans with friends that are family to us. :)
5. What else do you do on Thanksgiving day besides eat?
Watch the Macy's parade, play games...